The Vein Center of Virginia specializes in treating patients with varicose veins, spider veins, and other vein diseases.
OUR GOALS
Eliminate the pain and other problems caused by vein disease
Minimize or prevent new varicose veins from developing
Achieve the best cosmetic results for you
Sentara Vascular Specialists
At The Vein Center of Virginia, we offer you relief from the symptoms and appearance of spider and varicose veins. Our board-certified providers from Sentara Vascular Specialists perform every procedure and have well-earned reputations for excellence. We partner with our patients to create a personalized care plan and use state-of-the-art technology to achieve quality results. Learn more about our team.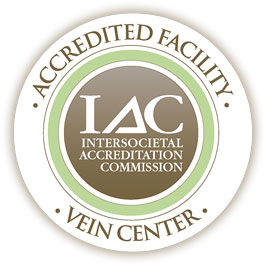 IAC Accreditation
In April of 2019, The Vein Center of Virginia obtained accreditation from the Intersocietal Accreditation Commission (IAC). The IAC is an accrediting agency that ensures vein and imaging centers adhere to providing the highest quality vein care to patients. We are honored to be the first in Hampton Roads to have all of our vein centers accredited.