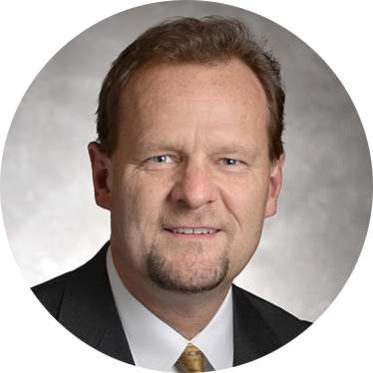 Michael E. Landis, MD, FACS
Vascular Specialist
As a specialist in vascular surgery, Dr. Landis has extensive experience in private practice, clinical and hospital settings. He is the former Chief of the Division of Vascular Surgery and Director of the Vascular Laboratory at the Indiana Vascular Institute at St. Francis Hospital in Indianapolis, IN. His clinical interests include endovascular aortic aneurysm repair, carotid disease, and minimally invasive treatment of arterial and venous insufficiency.
Dr. Landis earned his medical degree from Georgetown University Medical School in Washington, D.C., in 1993 after receiving his MS in Physiology at Georgetown in 1989 and his BA at Washington University in St. Louis in 1984. He went on to complete his residency in General Surgery at the Mayo Clinic in Rochester, MN, in 1999. He then completed a research and clinical fellowship in Vascular Surgery at Massachusetts General Hospital/Harvard Medical School in Boston, MA, in 2001.
Dr. Landis practices with Sentara Vascular Specialists and sees patients at our Williamsburg location.